5 Surprising Effects of Hallucinogenic Honey – Deli Bal
This post may contain affiliate links.
Is it possible that eating wild honey created from the pollen of certain types of flowers can make a person feel a bit "under the influence"?
In this ethnomedical article, we look into 5 medical effects of rhododendron pollen in the traditional medicinal honey called "deli bal" frequently found in regions of the Black Sea such as Turkey and Nepal and the Himalayas.
Watch as a local group quests to "hunt" mad honey with members of the Gurung tribe in Nepal, too!
Hallucinogenic Honey
Learn more about hallucinogenic or "mad" honey by reading up on Rhododendron's and their honey contributing properties.
Learn more about Hallucinogenic Honey
The story of "hallucinogenic honey" for us starts in the Central Asiatic regions of Turkey and Nepal. It is a dark, reddish honey collected from wild bees much larger and more aggressive than your domesticated European honeybee known as deli bal.  The process in which it is collected typically involves wooden poles and forest vines being used as a cliff-hanging ladder in which an individual uses long wooden poles to cut off pieces of honeycomb created by wild bees off of the steep rocky sides of cliffs.  It contains an ingredient from rhododendron nectar called grayanotoxin, which is a natural neurotoxin. In small quantities, it brings on light-headedness and sometimes, hallucinations.
Also known as the Tamu, the Gurung people are an ethnic group that inhabits various regions of Nepal. Their group rose to fame after a documentary made by freelance photo journalists Diane Summers and Eric Valli shed light on their honey hunting practices. BBC2 also made a documentary on the matter in 2008. The tribesmen risk their lives, climbing steep Himalayan hills, in order to collect the honey of the Apislaboriosa, the world's largest honeybee. They also gained online momentum after VICE magazine published an article and documentary in September 2016, entitled "Hunting for Hallucinogenic Honey in Nepal". The grayanotoxin-filled rhododendron flower is Nepal's national plant. When the giant Apislaboriosa bees pick up the pollen from the flower, they also infuse their honey with the toxin's psychedelic properties. The Gurung don't do it just for the honey, they do it for the sake of keeping up a centuries-long tradition that has come to define their tribe from generation to generation.
Starting in the 1700s, the Black Sea region traded this potent produce with Europe, where the honey was infused with drinks to give boozers a greater high than alcoholic beverages such as wormwood based Absinthe could deliver. Wow!
Remember Absinthe and its famous wormwood infused properties…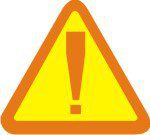 When over-imbibed in large amounts, however, the honey can cause low blood pressure which brings on nausea, numbness, blurred vision, fainting, potent hallucinations, and even seizures in rare cases.
Nowadays, cases of mad honey poisoning crop up every few years—oftentimes in inexperienced travelers visiting Turkey, Nepal, and the Himalaya regions.
Why is mad honey famously found in the Turkey and Nepal regions?
Mad honey is most commonly found sold in the region fringing the Black Sea — the biggest honey-producing region in Turkey. Yet, it is produced from rhododendrons around the world and these plants grow differently depending on the region.  Thus, not all mad honey is the same.
Though, there are more than 700 different species of rhododendron in the world, only two or three include grayanotoxin in their nectars. (says Dr. Süleyman Turedi, who studies deli bal's effects, doctor at the Karadeniz Technical University School of Medicine in Trabzon, Turkey.): Rhododendron ponticum and Rhododendron luteum.
The mountains around the Black Sea provide an ideal habitat for these flowers to grow in almost mono-crop swaths. Wild bees arrive in these fields, where there are no other flowers, so no other nectar gets mixed in to dilute the effects of the rhododendron pollen in the creation of such honey. This results in a much more pure, potent "mad" honey.
Some FAQ
How is Mad honey made?
Mad honey is produced through the pollination of the rhododendron flower. Its pollen contains a hallucinogenic toxin called grayanotoxin, which is infused in the honey.
How do you eat mad honey?
In small quantities only. It is typically mixed with beer, but you can also mix it with other drinks. It's also great to consume just before breakfast, as a quick energizer.
What are the effects of mad honey?
Depending on the ingested quantity, it can give you a tingling sensation or slight numbness. If you consume just enough, you will feel almost drunk.
What are the benefits of mad honey?
Mad honey can treat hypertension, diabetes and stomach diseases. It also has antiviral and antibacterial properties, making it effective in the treatment of viral infections. Another medical benefit is its positive effect on sexual performance. Mad honey increases libido, and raises the quality of your sex life.
5 Medicinal Effects of Hallucinogenic Honey (based on tradition)
The Turks and other indigenous tribes are producing the honey as a form of native medicine to treat 5 conditions in particular.  Although not recommended by Western doctors, these treatments have been in use for many generations.  Although adequate studies have not been performed yet to verify the validity of how effective rhododendron honey is in treating specific ailments, it is widely used by local populations in the Nepal, Turkey, and Himalaya Mountain range regions.
Hallucinogenic or "mad" honey is used in the indigenous Black Sea area to treat hypertension, diabetes mellitus, circulation issues, and some different stomach diseases. Natives use deli bal to improve their sexual performance as well.
The honey is taken in small amounts, sometimes boiled in milk, and consumed just before breakfast. Besides being sometimes used as a hallucinogen, it is considered medicine by many and taken likewise, not on toast or with tea.
Is mad honey legal?
It is legal in Turkey, Nepal, and regions around the Himalayan Mountain range. We can also find it over the internet. Hallucinogenic honey is usually expensive for the quantity compared to more typical honey varieties and it is difficult to ensure it is the real thing when bought online. The beekeepers who produce it typically gain loyalty through reputation and sell mostly in a closed circle.
How much mad honey causes "poisoning"?
If an average adult eats more than 1 spoonful (1 Tbsp) of hallucinogenic honey in a 24 hr period, they are at risk of mad honey poisoning, especially if the mad honey was freshly harvested.  Proceed with caution!
Where can I buy?
For a trusted source on finding Mad Honey for sale online – visit Miel Fou for their authentic rare honey collection.  Miel Fou is the first and only business to sell Deli Bal worldwide and none of their farmers or beekeepers feed sugar solution or supplements to their bees either.  In fact, through this blog, I have reached out to this group of beekeepers to help you get a discount for buying one of their jars.  Use promo code = eupterrafoundation (all one word) to get some dollars off their authentic indigenous honey product and try deli bal for yourself.
Some scientific facts:
"Many plants of the Ericaceae family, Rhododendron, Pieris, Agarista and Kalmia, contain diterpene grayanotoxins. Consuming the honey made from these plats may result in intoxication specifically characterized by dizziness, hypotension and atrial-ventricular block.
Symptoms are caused by an inability to inactivate neural sodium ion channels resulting in continuous increased vagal tone.
In humans, intoxication is rarely lethal, in contrast to cattle and pet poisoning cases. (according to www.ncbi.nlm.nih.gov)
~~~
Want to learn more about honey's medicinal uses, check out Honey in Ayurveda.  For more on natural medicine and therapies and ethnic articles exploring indigenous cultures, peruse Eupterra Foundation's homepage.
Like this article? Subscribe to our newsletter for more ethnomedical fun!